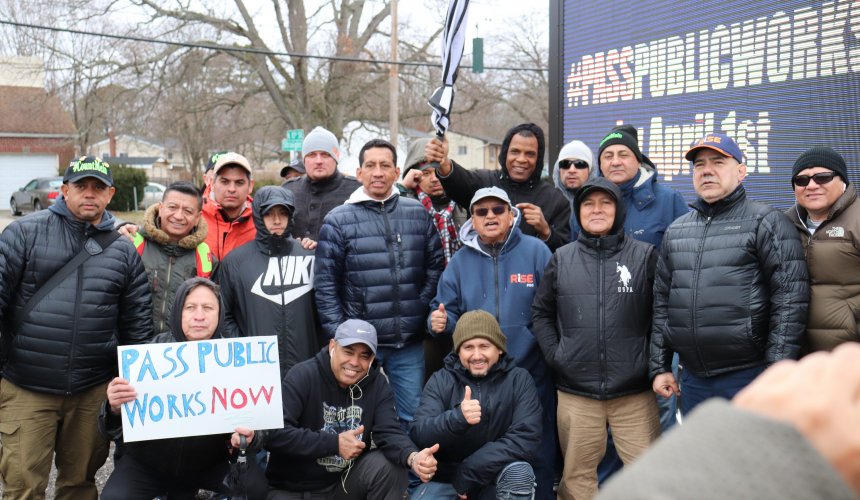 Letters: The debate over a prevailing wage in New York
The Newsday editorial board is recklessly misinformed in claiming that a prevailing wage mandate on state-funded projects could hurt the business community and local economy ["Don't rush a new law on prevailing wage," Editorial, March 15].
Deep-pocketed developers want you to believe Long Island development will grind to a halt if New York passes such legislation so they can increase profits by exploiting workers with poverty-level wages.
Long Island isn't cheap. Area-standard wages allow the middle class to not just survive, but thrive. When workers thrive, so does the economy. Mandating prevailing wages on subsidized projects would generate up to about $7 million annually in additional sales tax revenue, according to the Economic Policy Institute, a think tank in Washington.
By mandating wage standards on publicly funded projects, 16 states lead New York in ensuring that taxpayers receive the greatest return on investment. Businesses still profit, but not at a cost to local economies.
Opponents aren't mom-and-pop businesses. They're major companies that benefit from taxpayer-funded subsidies, often using out-of-state contractors to save money.
There is tremendous support for a comprehensive definition of public work from lawmakers, including Gov. Andrew M. Cuomo and four of our Long Island state senators who have co-sponsored the legislation.
Prevailing wages don't kill jobs, they create good ones.
Steve Flanagan, Melville
Editor's note: The writer is business manager and secretary-treasurer of Laborers Local 66.