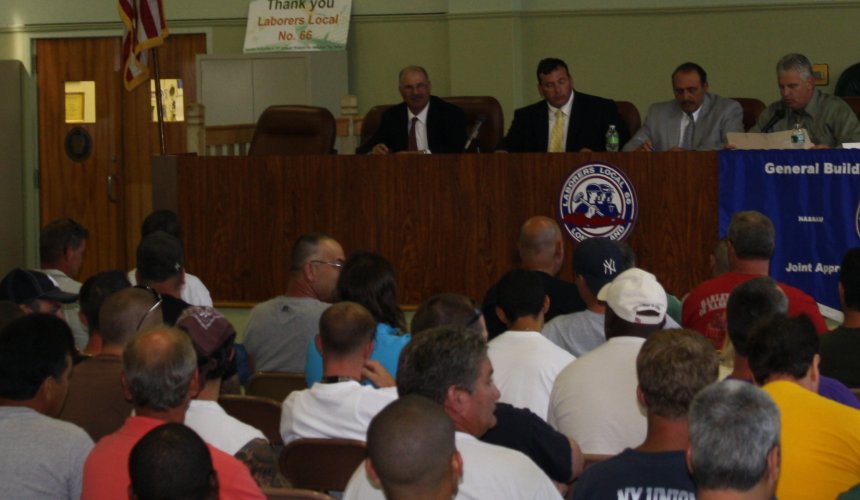 Union Meeting Tomorrow
Laborers Local 66 will be having our monthly union meeting tomorrow, Thursday, April 26th at 6:00 PM. As always the meeting will be held at our union hall, located at 1600 Walt Whitman Rd. Melville, NY 11747. Please make every effort to attend this important meeting.
Also this years Workers Memorial Mass will be a little different then in years past. This year, many unions within the Building Trades have joined a committee to help promote the event. After the service, a reception will be held at the 1914 Room at the new Napper Tandy's in Bay Shore. We are asking all who participate to not only bring your hardhats and work gear, but also please bring a bag filled with a few of the items listed below for their soup kitchen. The soup kitchen services 1,500 children and seniors each month. We expect a large attendance this year so please make every effort to arrive early and on time. Bishop Brennan will be presiding over the mass and each Building Trade will march in with it's banner.