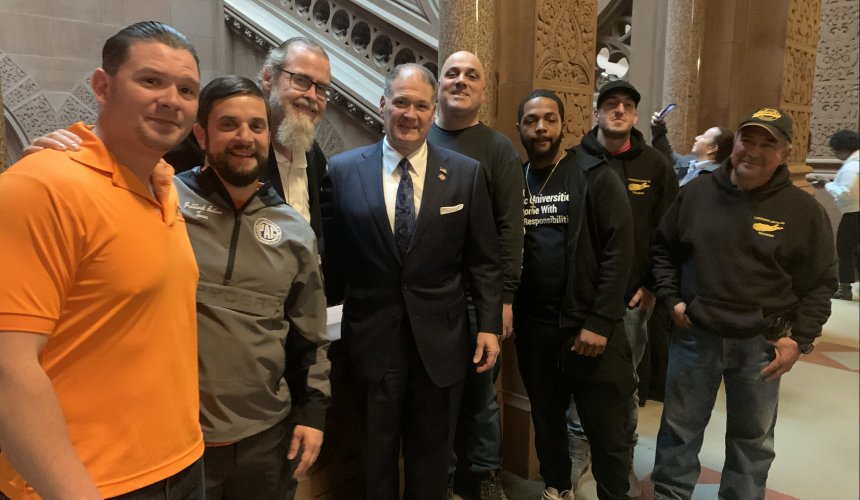 Laborers 66 Lobbying for Bills A5486/S6050 and Helping Out With Disaster Relief
Click the links below to checkout some photos from recent actions!
Set 1 - Local 66 leaders and members take a trip to Albany to lobby for bills A5486/S6050, which call for a PLA on all SUNY projects above $3 million.
 
Set 2 - Local 66, IBEW Local 3, Local 79, and Retired NYPD were proud and honored to join Heart 9/11 in Armory, Mississippi for a tornado relief mission.